TWO CELTIC BOOKS REVIEWED

by Danny Allsopp


I have almost completed reading The Celts by Frank Delaney and just finished reading Celtic by T.W. Rolleston. Both are very good books but, with different styles of writing. In cooperation however, they delve into history and mythology in an exciting and educational way.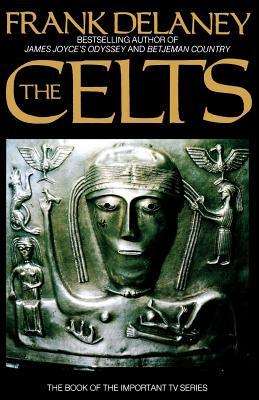 Celtic, started historically to give that background, then launched into the myths and legends and I believe the depth of information is very good. Such an approach is an excellent way to introduce and teach a novice into the world of Celts, but at the same time provides reinforced information for others with more familiarity on the topics too.

The Celts on the other hand seemed not so in depth in some historical areas, but, given the task of confining a history of European Celtic expansion to Ireland, Scotland etc, would fill volumes. Delaney does a fine job in summarising this yet, at the same time prompts further reading if one was inclined to go deeper into a particular area, such as the Viking invasions and other areas too. This author makes clever comparisons from his own Christian childhood when he writes about the merging of Christianity with the Celtic order. By this, I mean he draws parallels and points out that the merging was not difficult in Ireland because Celtic heroes became, in many instances, Saints or martyrs. Both Celts and Christians too, believed in a peaceful afterlife. The Celts also explained the Druids in good detail including, part of their demise being attributed to the introduction of writing i.e. it upset the Druids' hold on their power which relied on oral teachings.

One interesting aspect from The Celts (p. 136) mentions that one military historian attributes the American Civil War's renowned "rebel yell", used by the Confederates (initially at the first Battle of Bull Run, or Manassas, by the Confederates in 1861) originated from the ancient Celtic warriors' battle cry. The Confederate army did have many Scots and Welsh people. This links to another, perhaps little known point, about America in this book (p. 100), where it is states that a fellow by the name of Brendan may have voyaged to America in the 6th century. Another item from this book mentions that traditional Celtic singing has the same "notes, tonal and vocal embellishments" in traditional Asian music as well (p. 138). As an Australian, I find this amazing, because I do not have that in depth education on Irish history as someone who lives there.

I must admit though, I am puzzled how a seemingly advanced people (magic or technology), the Tuatha de Danaan, could be defeated by what appears to be the inferior Milesians. One thought would be that it was the realisation by the Tuatha to move on and make way for the new.

Both books make the interesting written observations from historical people too, such as Julius Caesar, which undoubtedly helps paint a broader picture of the Celts.

In summary, for someone not very familiar with Celtic history, I would suggest Celtic as the first read because, I feel The Celts has a little presumed background knowledge but, makes a great follow on to read. I thoroughly recommend both books.

Danny Allsopp, Brisbane, Australia.