MEMORIES - A POEM

by Thomas Shea


There's a narrow road in Erin
White and dusty winding down
Through the hills of blooming heather,
To a quaint old Irish town,
Nestling close beside the harbor,
Facing out upon the sea,
Looking westward o'er the waters
Stands the town of old Tralee.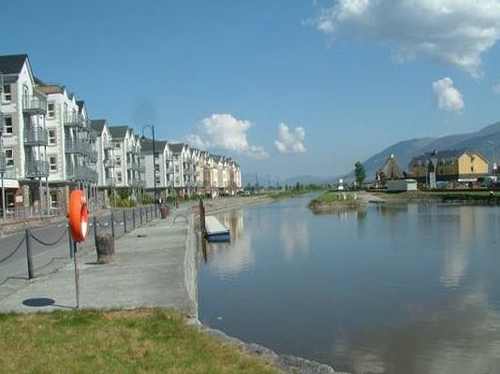 Down that narrow road and dusty
In the days of long ago
Have I traveled without sorrows
That I now have come to know
In the nooks along the wayside
Was the primrose given birth
And the hawthorn petal fluttered
As the snowflakes to the earth

From above the misted mountain
In a soft unending roll,
Came the lark song out of heaven
Bringing rapture to the soul,
And in answer down the valley
Came the cuckoo-call so clear
From the wood of Ballyseedy
In the springtime of the year.

I can almost smell the perfume
Of the blessed month of June,
I can almost hear the blackbird
Piping out his glorious tune,
Could I fly away tomorrow
Where my heart has flown today
I would soon forget my sorrows
In that town beside the bay.

I would rest upon a moss bank
At the crossroads looking down
On the vale that lies in beauty
'Neath the silent hills of brown.
I would hear the vesper bell note
On the breezes borne to me
From the holy friars' chapel
In the town of old Tralee.