===================
MY HOME
by Kevin Joseph Molloy
===================
I have a poem my dear old dad wrote about his beloved lighthouse that stood on mutton island in Galway Bay. His wife and my mother will be very touched to see it, shes a sprightly 87 now and I love nothing better than to sit and listen to mum's stories of her growing up in Galway.

The building of a causeway to the island and building of a sewage farm there caused a lot of upset, there were many protests and appeals but to no avail, the causeway went ahead.
Liam Molloy.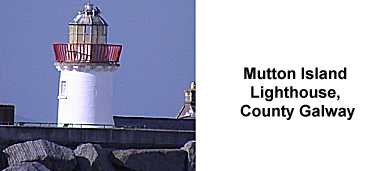 My Home

I have survived the howling winds
And mountainous seas
Kept a light flashing in my window
guiding ships to safety from the
four corners of the earth

Now I am old
My light long since extinguished
Yet I stand tall and proud
A landmark
A focal point for thousands
Tourists and Galwegians alike

Except for the few who would deface my island
And beautiful surroundings
Rally round my friends
Leave me in peace on my island

Tell these men of power and short vision
To seek pastures new and
Let me just pretend
I still keep watch on our beloved
Galway Bay

Kevin Joseph Molloy

====================================
THE GARDEN OF REMEMBRANCE IN KINSALE
by Carol Boyne Martin
====================================
I spent 13 days in Ireland with 23 other people in July and one of the most impressive places we visited was called The Garden of Remembrance located in Ringfinnan just outside Kinsale, County Cork.

It is dedicated to the memory of Fire Chaplain Father Michael Judge and the 343 fire-fighters who lost their lives on 9/11 at the Twin Towers. A tree has been planted for each fire-fighter with their name on it. A wonderful woman named Kathleen Murphy worked in New York as a nurse for 40 years and Father Judge was a personal friend of hers. When she retired back to her home in Kinsale she planted these trees as a tribute to the heroes of 9/11. Sadly she died in 2011 after a bout with cancer, but her family maintains this garden to honor her.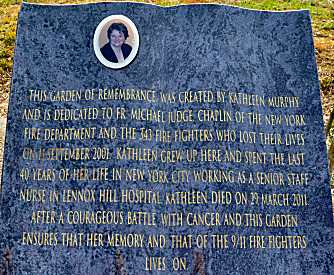 One of the men who was travelling with me is a retired ironworker who worked with a young fellow who left the iron-workers to become a FDNY fireman. Unfortunately he was one of the many heroes who died that horrible day in the Twin Towers. My friend was able to locate the tree dedicated to his friend and it meant a great deal to him to find that specific tree. It is a peaceful place in a beautiful rural setting and each of us was filled with emotion as we walked among all those trees representing a life that was lost and a family whose lives were changed forever. Some of the trees have been adorned with uniform patches, tee-shirts, caps, American flags and even Christmas ornaments by family members or friends who have visited the garden.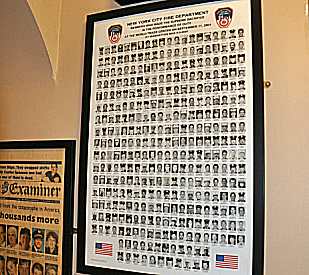 I was walking around taking photographs of the trees and I stopped at one tree which had a photo badge hanging on it with the name Captain Timothy Stackpole. I had an odd feeling about this particular tree like it had called to me and I took a picture of it. Later that evening back in Kinsale some of my group went into a local pub called The White House which I had visited before. This pub has two walls adorned with 9/11 memorabilia such as photographs, newspaper headlines, police, fire and EMT caps and patches, a fireman's shirt, etc. There is also a poster which has photos of all the firemen who died on 9/11, each picture is about the size of a postage stamp.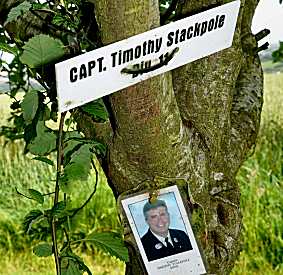 While I was looking at this poster, one photo jumped out at me immediately and I looked closer and realized it was the photo of Captain Stackpole whose tree had drawn me to it earlier that day. I got goose-bumps and a lump in my throat, just as I have now as I am typing this letter. I did not know this man and never heard his name, but I felt compelled to contact his family and I found them on Facebook. The family wrote back to me and told me that they had just placed that photo badge on his tree earlier in the year.

I think we all expect to see some tributes to the heroes of 9/11 in this country, but to see such a special memorial in Ireland was very moving to all of us. After looking at so many names on the trees that had Irish surnames it is no wonder that Ireland shared our great loss. It was just a reminder of the long history those of Irish descent have with the police and fire departments across our country.

My group has made a donation to the Murphy family to help with the upkeep of the Garden which is not publicly funded. There is a page on Facebook about the Garden for those who might want to see other people's comments on their reaction to visiting the place.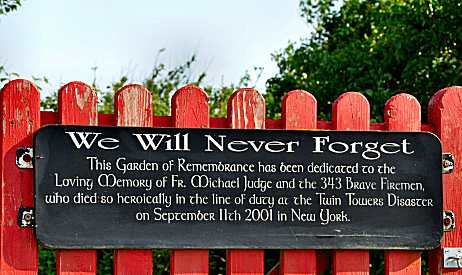 We visited the Garden on July 4 which was even more special to all of us. Back in Kinsale one of the restaurants was having an American barbecue to celebrate our holiday and American flags were flying all over the place. People on the street and in the pubs were coming up to us and wishing us a happy 4th of July. It was wonderful.

I highly recommend a visit to the garden if you are going to Ireland.

It is a place that none of us will ever forget.

Carol Boyne Martin
Irish Eyes Photography
Oakhurst, NJ, USA



KEEP THIS NEWSLETTER ALIVE!
Solve your gift problem at: https://www.irishnation.com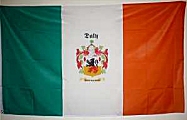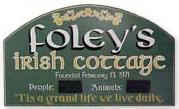 ======================================
NOTHING STAYS - A Poem for Seamus Heaney
by Kath Fearing
======================================


Nothing Stays (A Poem for Seamus Heaney)

A blast of wintry air from somewhere north of here
hugs the valley floor

leaving its mark, a killing frost that sears
the leaves of a once
sturdy oak, now
stooped and teetering
at the edge of a river, unaware
it will, ultimately,
drown, for nothing stays...

...but perhaps a memory,
a voice that echoes
inside your head,
one you heard on a stage,
low and forceful,
singing, the way a poet's
heart sings with life
and knowledge -
seeing what you and I
cannot, but need to -
hearing the unheard -
bowing to what is.

Kath Fearing
(Copyright 2013)

Kath Fearing is a member of SCBWI
(Society of Children's Book Writers and Illustrators),
The Knoxville Writer's Guild, and the Tennessee Mountain Writers Association and is author of
'Caught in the Crossfire: poems of children in war'
and 'Voyage of Dreams, An Irish Memory'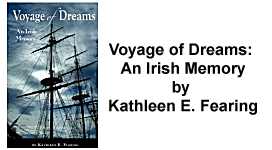 ==============================
YOUTUBE VIDEOS OF IRISH INTEREST
==============================

You can view our archive of Videos of Irish interest here:
https://www.ireland-information.com/irishvideos.htm




The Giant's Causeway, County Antrim




Galway City Museum




9/11 Garden of Remembrance in Kinsale





KEEP THIS NEWSLETTER ALIVE!

Get Great Family Crest Gifts at:



===========================
GAELIC PHRASES OF THE MONTH
===========================
| | |
| --- | --- |
| PHRASE: | Suigh ansin go fóill |
| PRONOUNCED: | See on-shin guh foe-ull |
| MEANING: | Sit here for a moment |
| PHRASE: | Beidh biseach ort go luath |
| PRONOUNCED: | Beg bish-ock urt guh loo-ahh |
| MEANING: | You will be better soon |
| PHRASE: | Beidh brú ort ansin i gceann cúpla lá |
| PRONOUNCED: | Beg bru urt on-shin i geow-inn coop-leh law |
| MEANING: | You will have a bruise there in a couple of days! |


View the archive of phrases here:
https://www.ireland-information.com/irishphrases.htm





==================
COMPETITION RESULT
==================

The winner was: kbriggs@roadrunner.com
who will receive the following:
A Single Family Crest Print
(US$19.99 value)





Send us an email to claim your print, and well done!
Remember that all subscribers to this
newsletter are automatically entered into the
competition every time.





I hope that you have enjoyed this issue.





by Michael Green,
Editor,
The Information about Ireland Site.
https://www.ireland-information.com
Click here to contact us

Google+
&nbsp &nbsp PLEASE 'LIKE US' ON FACEBOOK!




KEEP THIS NEWSLETTER ALIVE! Visit https://www.irishnation.com



(C) Copyright - The Information about Ireland Site, 2013
P.O. Box 9142, Blackrock, County Dublin, Ireland Tel: 353 1 2893860