For years the telephone boxes that were about the size of a large wardrobe dotted the streets of Ireland.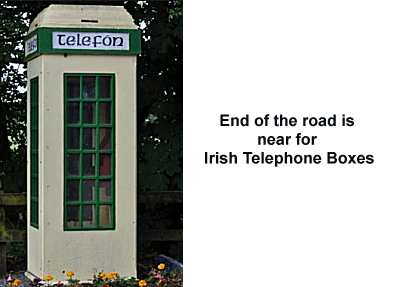 On rainy days (it does sometimes rain in Ireland) they provided a safe haven for a minimum of two people (depending on stature) and it was no surprise to see as many as three adults squashed into these tiny apartments, away from the torrential downpour outside.
Many have already been replaced by wall-mounted kiosks and it seems that the days of the remaining telephone boxes are numbered. Due to anti-social activity and the wide-spread usage of mobile phones there have been calls for these relics of a previous iteration of the data communication revolution to be dismantled forever.
The decline has already begun. According to Eircom, the telephone network provider, there were 836 payphones in Dublin in 2006. Less than ten years later there are now only 353.