In another boost for the Irish Tourist industry Skellig Island and the Skellig Ring have been named among the top ten places in the world to visit by the well-regarded travel website 'Lonely Planet'.
The remote County Kerry location can offer incredible views and depending on the weather can be either horrific or stunning to visit. The nearby area around Valentia Island and Waterville is one of the Gaeltacht areas (Irish-speaking) that survive especially but not exclusively along the western seaboard of the country.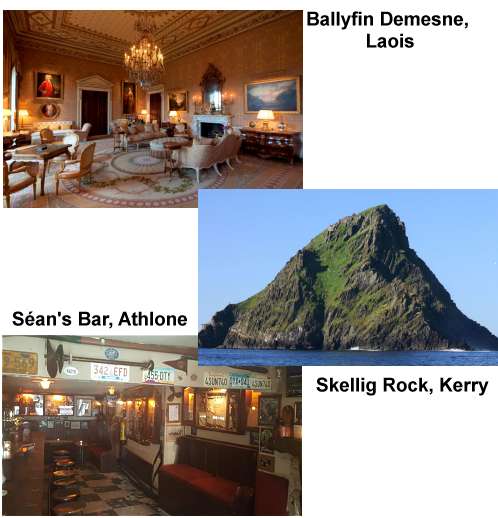 The Skellig Islands received a massive international publicity boost when the latest 'Star Wars' movie was filmed there. The island was originally inhabited by monks in the sixth century who chose it for its utter isolation and desolation. The ancient text 'The Annals of Inisfallen' record a Viking attack occurred at Skellig in the year 823. There are monastic remains on the tiny island.
The northern part of Wales, renowned for its beauty and 'Coastal Georgia' in the US also make it to the top ten list that was headed by Choquequirao in Peru. Canada was named as the 'country to visit' in 2017, with Bordeaux the recommended city. Dublin has previously been included in the list of top cities to visit in 2016.
'Lonely Planet' clearly likes Ireland as they have also named Seán's Bar in Athlone among the world's best 50 pubs to visit! The pub claims to be in existence since the year 900. In 2019 the publication listed the Harbour Bar in Bray as the very best bar in the world.
And there was more good news. Ireland has fared very well in the 'Conde Nast Traveler's Readers' Choice Awards' for 2016. No less then three Irish hotels were included in the list of the ten best in the world. Waterford Castle was placed seventh, The Lodge at Ashford Castle placed in ninth with Ballyfin Demesne in County Laois topping the list in the number one spot.