The results of the annual 2015 Legatum Prosperity Index for 2015 have been announced and it is good news for Ireland.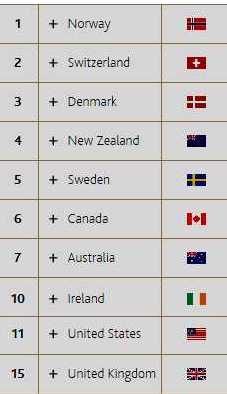 It may come as something of a surprise to the baffled Irish citizenry that their country is ranked as the tenth most prosperous in the world. Given that the Irish health-care system has been regularly described as 'third-world' and 'not fit for purpose' it is amazing that Ireland is so well regarded in these kinds of polls.
142 countries around the world were surveyed and once again it is our Scandinavian friends who top the poll. With Norway, Denmark and Sweden in first, third and fifth places respectively it is again the job of the rest of the world to look on in awe and amazement at how these countries are so consistently ranked so well in surveys of their citizens well-being.